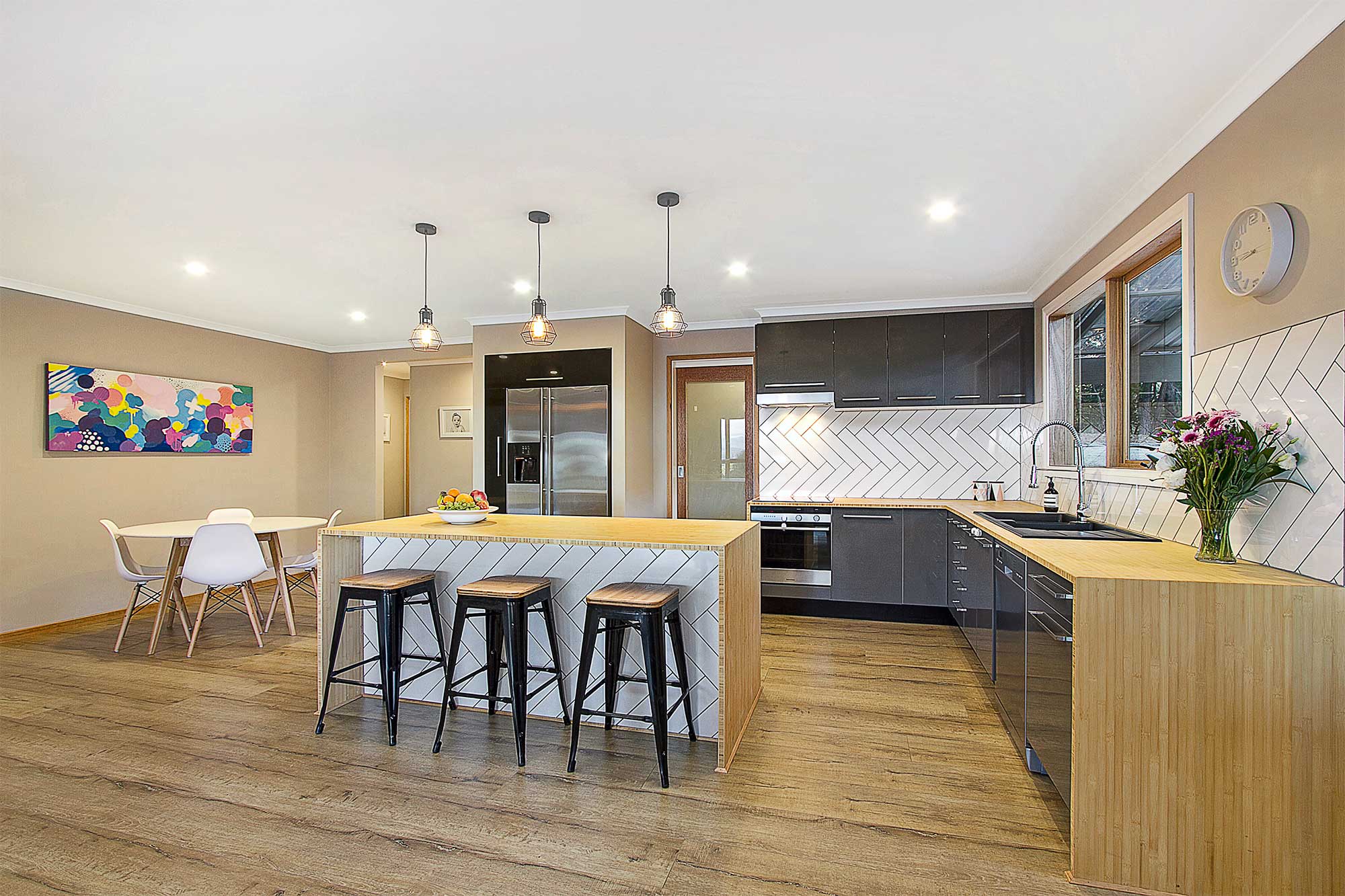 How much is my property worth?
Our Mobile Agents will prepare a full appraisal report of your property based on our vast local knowledge and recent market activity.
Mobile Agents
Personalised service from start to finish.
A Max Brown Mobile Agent enjoys the benefits of a full support system to free their time to do what they do best - use their experience and skills to negotiate the best possible outcome for their vendors.
In fact, our Mobile Agents pride themselves on their ability to provide the highest level of service. This is due to the fact that they personally handle all enquiries, inspections, vendor feedback and contract negotiations on every property they list for sale - A truly personalised service from start to finish.
Mobile Agents specialise in areas they are familiar with and have all the market knowledge to assist their clients.
Mobile Agents clients are backed by our well respected Brand with over 60 years of success.
Thinking of selling?
About us
Max Brown Real Estate Group has been established in the Melbourne Real Estate industry since 1958. In that time we have built a strong reputation based on trust and consistently high standards that allow us to perform at a superior level in the industry.

We are an independently owned Real Estate group and unlike the normal structures of franchise groups, we have the advantage of being able to freely market and sell your home in any location for the best possible result.

A Max Brown agent is not just a name, it means an agent with a focus on outstanding service and great results. Max Brown Real Estate Group is constantly being recognised as a major real estate force, performing in the top percent of agents in Victoria. Our results speak for themselves; dedication, skill and experience are all part of what makes Max Brown Real Estate Group the best choice for all your real estate needs.
Contact Us
Continuing our dedication to customer service we work with our customers to provide a comprehensive real estate experience covering Market Update Requests, Property Management, Buying and Selling advice, detailed and regularly updated listings of residential and commercial properties, and information on new homes and projects Max Brown Real Estate is currently involved in.

The original Max Brown Real Estate office was established in Croydon by the Company's founder Max Brown, way back in 1958.

Today Max Brown offers a full suite of services through its Residential Sales and Property Management Division, Project Sales/Development Division, New Homes Division and Commercial/Industrial Division.
Contact Us
Recent Sales
Some of our recent sales.
What people are saying about us.
'Clients for life' is our motto, and our team will work with you to ensure your experience is a positive stepping stone for your next move.
Went above and beyond our expectations
Our agent Peter, went above and beyond our expectations.
Glenburnie Avenue HEATHCOTE
Good reputation in the local area
Chose Max Brown due to their reputation in the local area. Very thorough and prompt returning calls. Wouldn''t hesitate in recommending Max Brown (Peter Hess),
Aurina Drive HIDDEN VALLEY
Good reputation amongst locals
Peter and Vanessa communicated extremely well through out the entire process. Thanks for all the hard work Peter and Vanessa it s was a long process, however you delivered the results.
Tasman Place WALLAN
Good reputation amongst locals
Peter and Vanessa communicated extremely well through out the entire process. Thanks for all the hard work Peter and Vanessa it s was a long process, however you delivered the results.
Tasman Place WALLAN
Outstanding Service
My wife and I were looking in the market for while to buy a country property coming from Melbourne for a tree change we were fortunate enough to meet and conduct our business transaction of a purchase of our property with Kym Stinton from Max Brown real estate. Kym worked very hard with both the seller and ourselves as potential buyers to provide a outstanding service with out contestation while maintaining our personal requirements and circumstances to secure a successful sale and the purchase of our newly obtained hobby farm property. Prior and post of the purchase of our property Kym has provided outstanding assistance with out hesitation and great communication , on arrival to our new property Kym was waiting at the property with a huge welcome pack full of goodies a bow on the gate as a welcome greeting as the new owners. This was a great surprise and was very much appreciated and a great breath of fresh air to welcome my self and my family to our new property and the area definitely country hospitality. Well done Kym and thank you so much for your professional courtesy and hospitality it was without contestation the best welcome and transaction of a purchase we have encountered in the sales and purchases of our previous property transactions.
Lowrie Road KOTTA
Skilled and Humerous Auctioneer I was reminded of the three columns you drew for us to explain the possibilities of what might happen at the auction of 237 Dorset Road. We were so appreciative that we were able to meet you beforehand and were impressed with your positivity, confidence and honesty. The latter was to me the most important of all. We recognise how hard you worked for us to get the best possible result. Congratulations on what was a fabulous result for us and what would have been a pleasing one for your personally.
Dorset Road CROYDON
Meet Our Mobile Agents
More than agents to us.
Want to get in contact?
Fill out the form below and I will be in touch.
The Edge
Join home owners across Victoria and receive real estate related articles straight to your inbox.