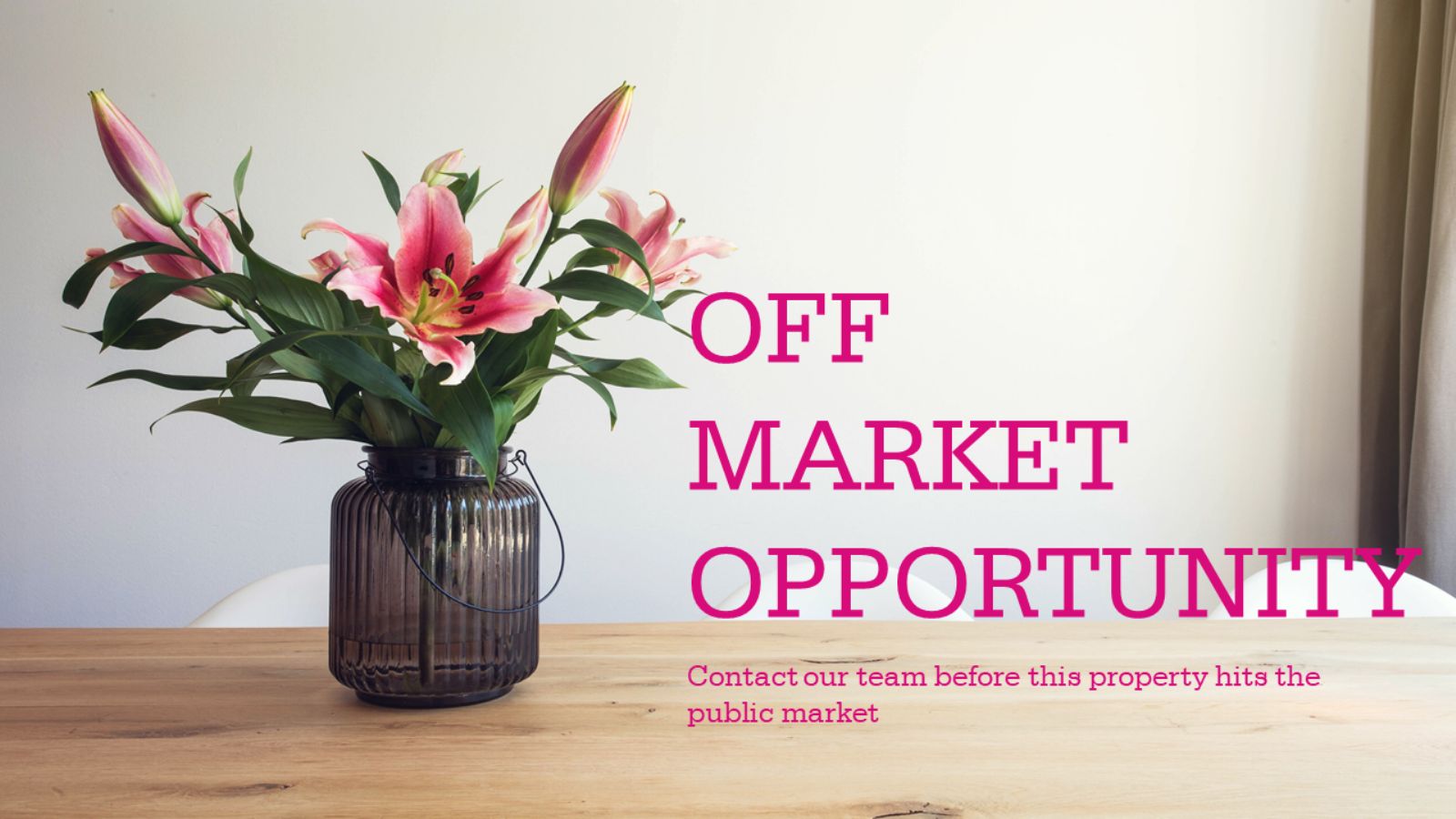 When on your purchasing journey, it is natural to search the property portals to see what is available. But did you know, there are properties on the market that may not be listed on such websites? You may have heard us use the term 'off market' or 'pre-portal' and wondered what they are referring to.
The terms refer to properties that are on the market for sale that are not listed on the major real estate portals or without a full advertising campaign. Whilst not suitable for all properties, at times due to various factors a vendor may decide to sell their property or launch their campaign using a minimal advertising schedule.
Further to this, we at times advise our clients to trial a 'soft' launch to the market using our database of buyers, our award-winning website and a selection of other websites for a couple of weeks before launching into a full marketing campaign. This can be used to 'test' the market and at times can achieve a great result without the investment of a full marketing campaign.
So, if you feel like you keep missing out, our buyer match system is the perfect solution for you! We can add your requirements to our match system, and you will be notified of any properties listed within our network that suits your requirements via email or SMS. We often complement our soft launches with a 'VIP Open', allowing our buyers to view the property before it hits the public market.
With buyer confidence having returned to the market, we suggest you get ahead of the competition and email your details and requirements to [email protected] . Let us help you find your dream home!
By Emma Jackson - 12-Dec-2019
Share
The Edge
Join home owners across Victoria and receive real estate related articles straight to your inbox.