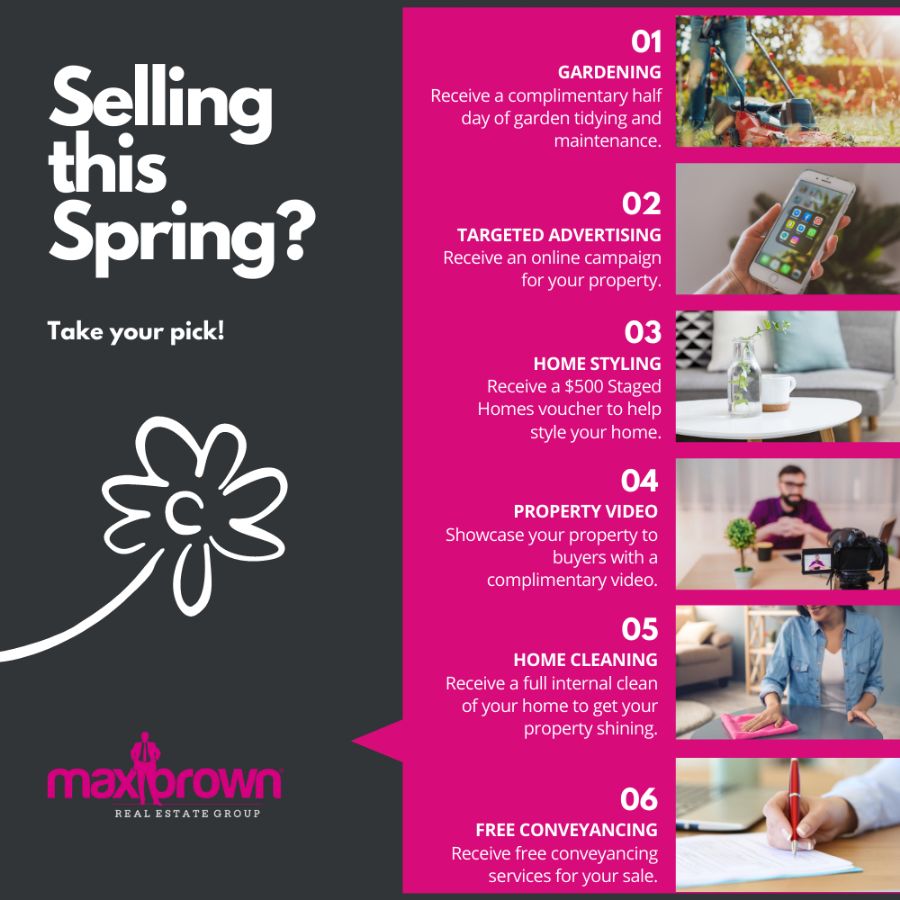 Spring has finally Sprung! If you are thinking of selling this Spring, we have a great offer for you!
For a limited time only, when you list and sell your property with us you will receive a complimentary service of your choice.
It is just another way we are here to help you sell!
You can choose from the following;
Gardening- Receive a complimentary half day of garden tidying and maintenance to help get your garden in tiptop shape.
Targeted Advertising- Receive a premium targeted online campaign for your property. Utilising the expertise of Spoke, your property will be placed in the internet activity and social media of potential buyers, helping you reach more buyers.
Home Styling- Receive a $500 Staged Homes voucher to help style your home. This voucher can be used towards a styling consultation, part styling and full staging of your property.
Property Video- Showcase your property to buyers with a complimentary video. Receive a 60 second property video that will engage with buyers.
Home cleaning- Receive a full internal clean of your home to get your property shining. We suggest using this offer the day before photos are taken.
Free Conveyancing- Receive free conveyancing services for your sale, a cost you do not have to worry about when selling.
Terms and Conditions do apply, please visit maxbrown.com.au/complimentary for further information.
If our team can be of any assistance with your selling journey, please contact us anytime!
By Emma Jackson - 03-Sep-2020
Share
The Edge
Join home owners across Victoria and receive real estate related articles straight to your inbox.