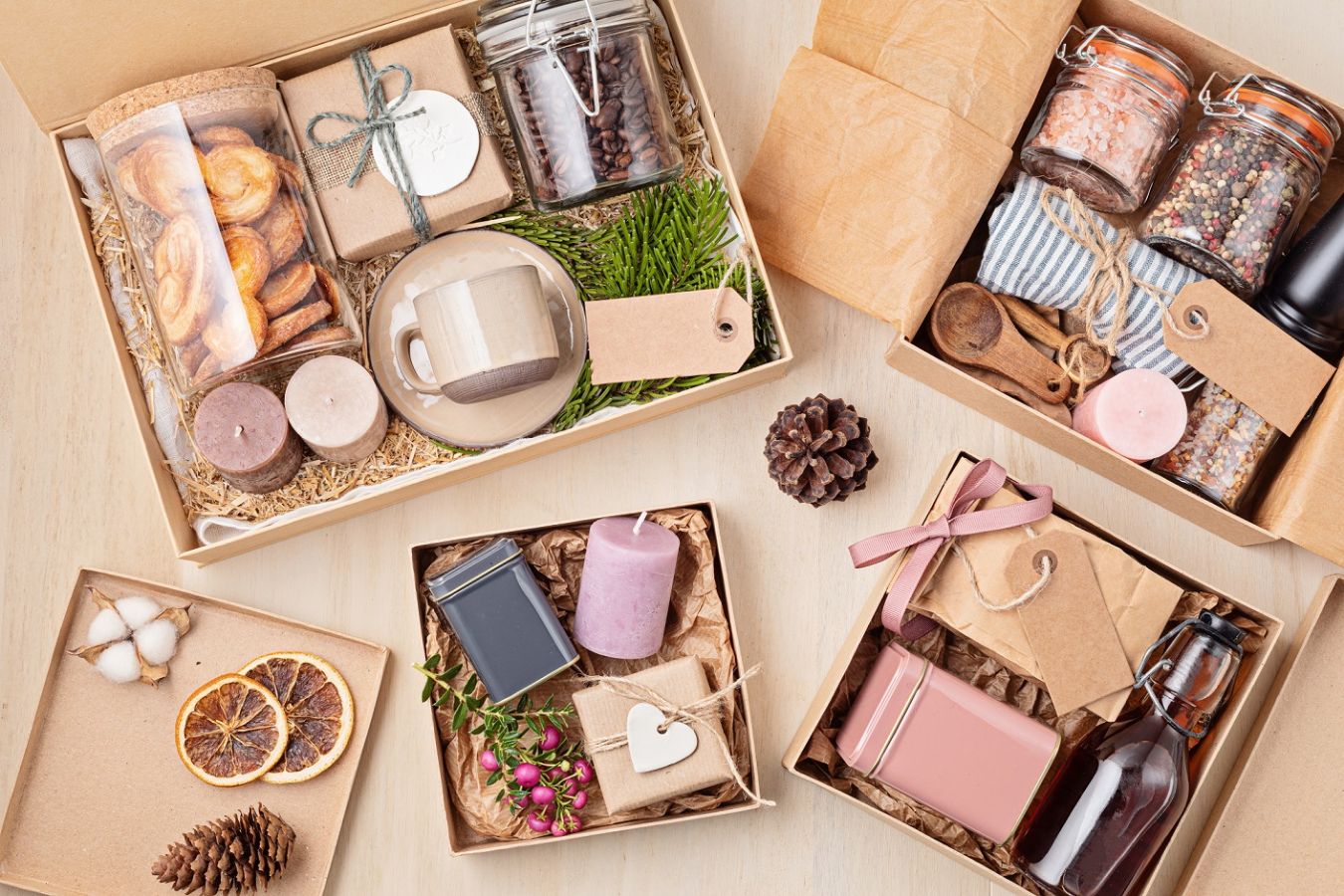 With the shops starting to get busy, have you considered making homemade gifts this year? The thought and effort put into a homemade gift makes it extra special to the recipient. They can reduce the overall cost of gift giving and by planning ahead you can minimise that last-minute rush. Here are some of our favourite homemade gift ideas:
Box of baked goods
A few years ago, I received a box of baked goods from a friend of mine. This gift stays in my mind as a favourite as I was able to enjoy some tasty treats that were lovingly prepared by a close friend. Simply jot down 5 of your favourite baking recipes, spend a day baking and decorating, line a Christmas box with paper and arrange the treats. By baking in bulk you can make a number of gifts and reduce the cost per gift.
Mason Jar Gifts
If baking is not a skill of yours, you can fill mason jars with the dry ingredients of your favourite recipes. Head to Kmart and purchase some mason jars, place the correct amount of dry ingredients from your recipe such as flour, baking powder, sugar, oats, sultanas and chocolate chips at even levels in the jar, seal the jar and finish with a small recipe card and ribbon.
Macramé Keychains
Macramé has made a comeback and is a very popular craft activity. You will need to visit your local craft store, such as Spotlight to purchase cotton and keyrings. A quick search on the internet, you will find step by step tutorials on how to make a macramé keychain with different design options.
Bath salts
Simply combine 2 cups of Epsom salts, 5-10 drops of your favourite essential oil and ¼ cup of sea salt, place in a sealed glass jar and decorate with ribbon. You may choose to add a drop of food colouring or rose petals to add that extra touch!
By Emma Jackson - 10-Dec-2020
Share
The Edge
Join home owners across Victoria and receive real estate related articles straight to your inbox.