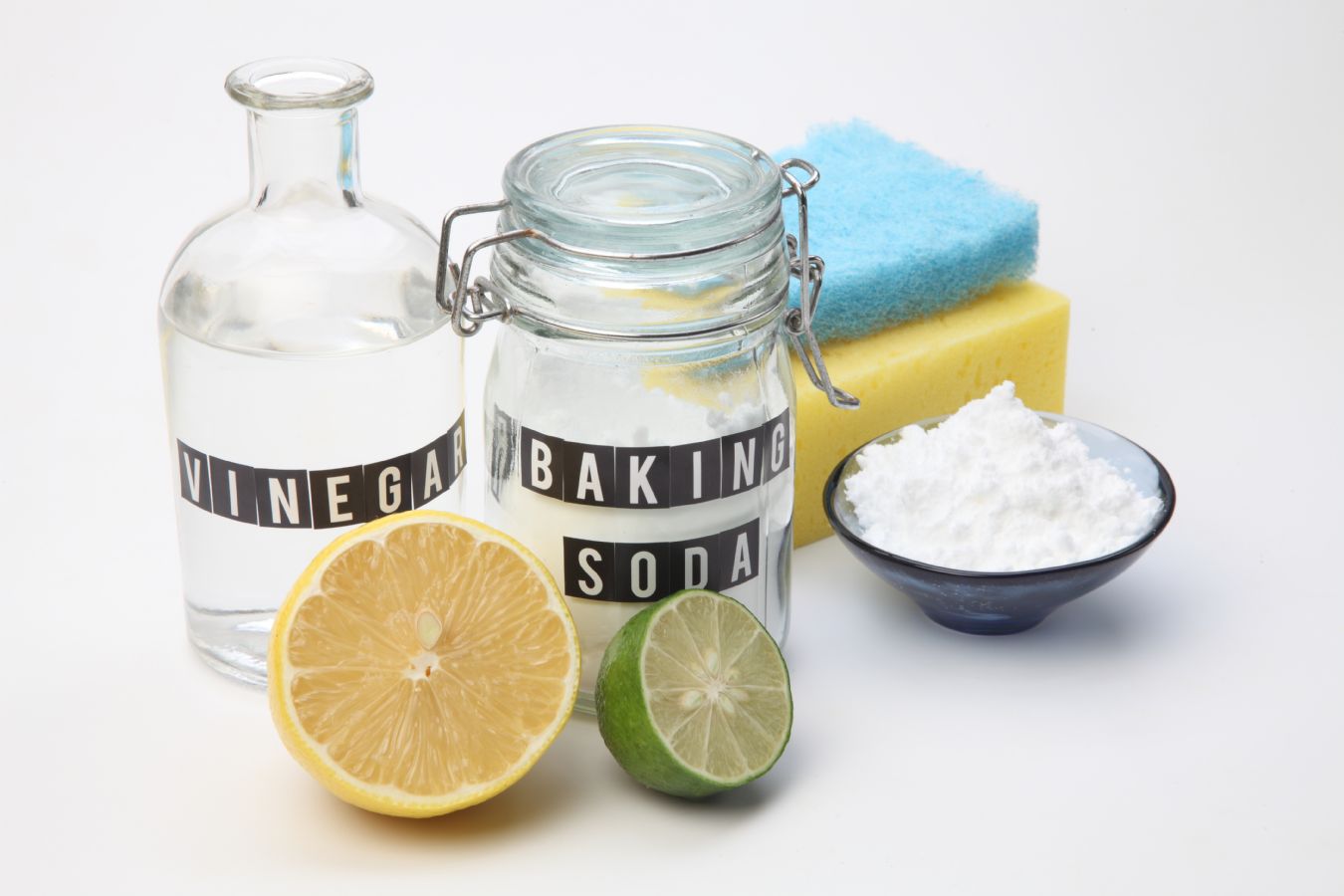 Healthy cleaning alternatives
The main goal of green cleaning is to use solutions and methods that keep us and our environment healthy.
As our lives become busier and more stressful, it's easy to gravitate towards the latest products that promise to make annoying chores that much easier. Need a bathroom cleaner? On your next trip to the supermarket, you grab one of those bottles promising a quick fix! But did you ever think about what's in that container? Most are made up of a harsh cocktail of chemicals, which can be bad for you and your families health.
As we become more aware of what we are bringing into our homes, there are some simple greener solutions available! Making a conscious decision to eliminate unnecessary chemicals and excess packaging can make a huge difference to the health of your family home and the wider environment.
Instead of using different cleaning solutions for various purposes, it is good to have a few products that can help you get your whole house cleaned quickly and easily. Here are some of our favourites:
• To clean the glass shower doors, mix vinegar with baking soda to make a thick paste and apply it on the surface. Wait for an hour and wash it properly. Do the same for your bathtub and basin. White vinegar and baking soda also work wonders in breaking down molds and mildews, dust from windows and the removal of rust stains.
• To eliminate bad odours from your home and leave it smelling fresh, you can create a non-toxic room freshener. All you need are essential oils, a spray bottle, and a cup of water. Just add 8-10 drops of the essential oil(s) of your choice to the water, fill the bottle and spray it across your room. Lovely!
• To clean stains from cutting boards and help kill germs in the kitchen, rub lemon juice onto the stain or surface and let sit until the stain fades. Leave overnight, then rinse well and dry.
• To clean the microwave, place ¾ cup of water with 2 tablespoons of lemon juice in the microwave. Heat to boiling. Leave the door closed for 10 minutes then open and just wipe away food particles with a clean cloth and dry. Simple!
In short, these simple natural cleaning alternatives can make it easy for you spruce up your house without using too many harsh chemicals.
For a 'life less toxic' check out this site for inspiration https://theinspiredlittlepot.com.au/
By Emma Jackson - 30-Aug-2019
Share
The Edge
Join home owners across Victoria and receive real estate related articles straight to your inbox.