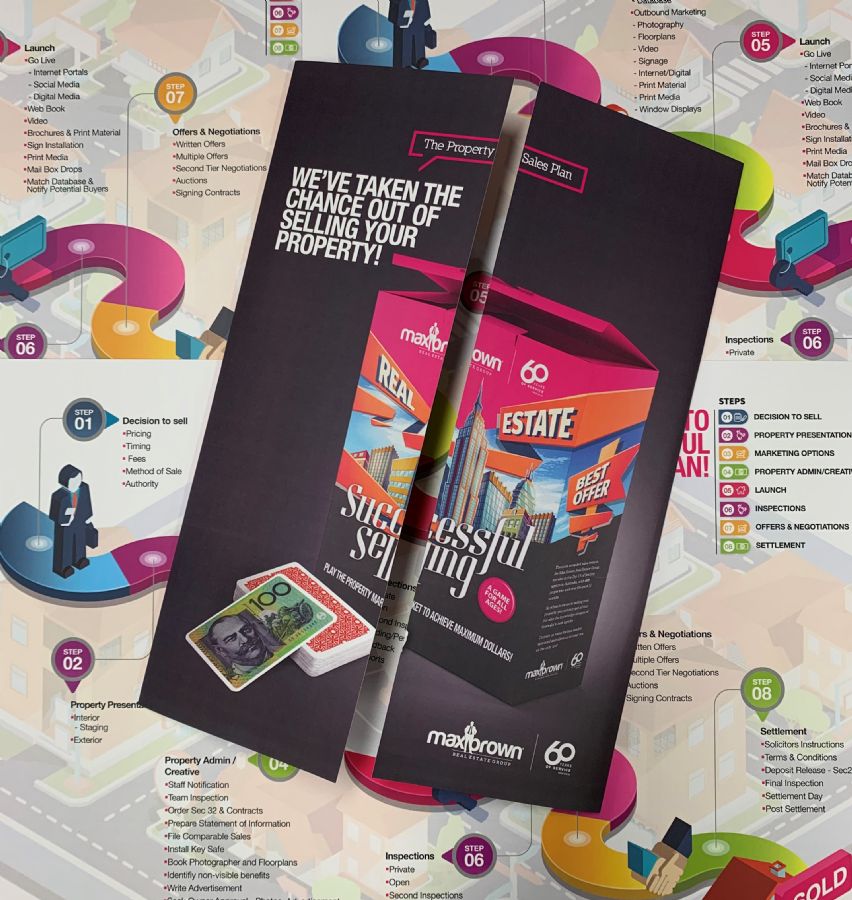 8 Steps to a Successful Game Plan
On average, Australians sell their home and make the move every 7.5 years. This figure illustrates there is nearly a decade between their last real estate transaction and the next.
A lot can change and has changed in that period, particularly in the market we are currently experiencing. Now more than ever you need an agent with a reliable process that has been tried and tested, supported by an effective marketing campaign and sales strategy.
At Max Brown Real Estate Group, we are confident in our strategies and systems that have stood the test of time and want our clients to feel the same confidence in the journey they are about to begin. By illustrating a clear structure and outline of the processes we implement, our clients are well-informed and know what to expect throughout the sales process.
Our '8 Steps to a Successful Game Plan' provides an outline of the steps taken to ensure a successful sale. It provides a framework in which we can expand from and tailor to suit our client's needs. Below is an overview of the '8 Steps':
Decision to Sell – pricing, timing, method of sale
Property Presentation – interior and exterior presentation
Marketing Options – inbound and outbound marketing platforms
Property Administration – team inspections, contracts, booking of photography etc.
Launch – internet portals, social media, print media, board, brochures etc.
Inspections – private inspections, open homes, preferred access times
Offers and Negotiations – contracts, multiple offers, special conditions
Settlement – solicitor instructions, final inspections, release of deposit
If you would like further information on our '8 Step Plan' and our proven systems and strategies, please contact our friendly team at Max Brown Real Estate, the area's longest serving agency!
By Emma Jackson - 23-May-2019
Share
The Edge
Join home owners across Victoria and receive real estate related articles straight to your inbox.